You were born with pure energy.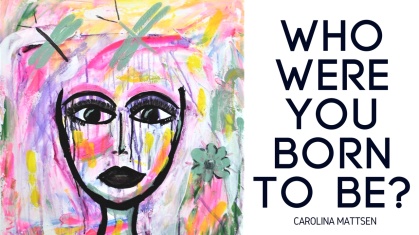 To see who you are, who you were born to be, you need to slow down.
Are you true to yourself? Or do you live your life as others expect?
Who were you born to be? If you peel off all the layers, who are you on the inside?
Do you want to follow me on social media or read more on my website? You are warmly welcome to add me as a friend / followers / Vill du följa mig på Social media eller läsa mer på min hemsida? Du är Varmt välkommen att lägga till mig som vän/följare

❤Prenumerera på min YouTube kanal: http://www.youtube.com/user/drattel
❤Följa mig på Facebook: http://www.facebook.com/carolinamattsenleva
❤ Följa mig på LinkedIn: https://www.linkedin.com/in/carolina-mattsen
❤Instagram: http://www.instagram.com/carolinamattsen.se
❤Hemsida: http://www.carolinamattsen.se

Love Carolina Mattsén Possibility maker, komfort zone remover, purpose finder and spiritual biz